Waar ek my knutselry en mymerings met die wye wêreld deel. Sharing my musings and makings.
24 Jul. 2011
is my afdag. My lief maak kos en potter in sy tuin, en ek lees,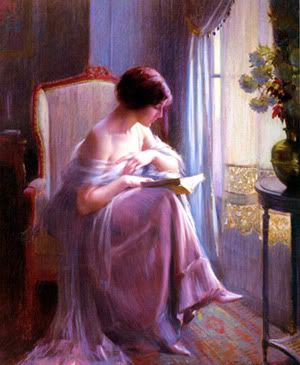 Young Woman Reading By A Window, Delphin Enjo
En dink...
En wonder oor allerande dinge,
The Tryst Giclee

Print
Holyoake, William

en ek rus, sodat ek Maandag met nuwe energie en entoesiasme kan begroet.